On Thursday, Daz and I had the privilege of attending the National Cat Awards at the Savoy. It was amazing. There were several categories, each with three cat finalists and an overall winner of Cat of the Year. There were some wonderful stories of cats who had made a huge impact on the lives of their humans, some of which brought a tear to my eyes. It's so wonderful to be able to celebrate cats and all that they do for us. So often, when you rescue a cat, you're not just saving them, but they are saving you. The ways that the help to transform the lives of people is incredible.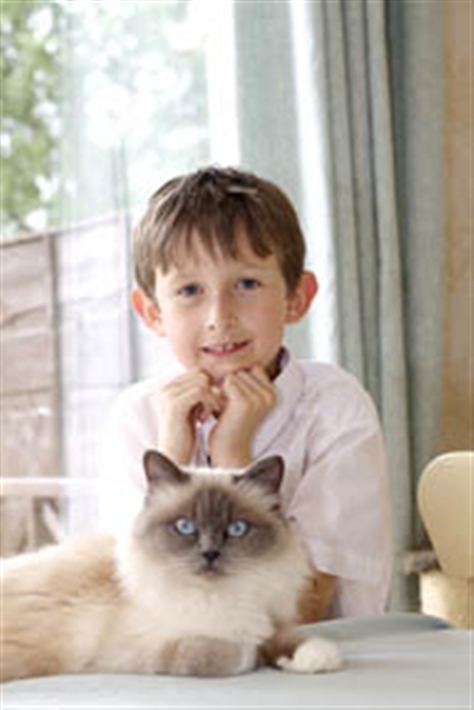 Photo – Jessi-Cat and Lorcan by Paul Maven Photography
The overall winner was Jessi-Cat who has helped Lorcan overcome his selective mutism. Watching the footage of Lorcan and Jessi-cat, you can see the love between them and what this incredible bond has done to help Lorcan find his voice. I am so happy that this kitty won and has helped to raise awareness about anxiety disorders as well as how cats can help people. I have Aspergers Syndrome which means I understand all too well how scary social situations are and how difficult it is to communicate. It was my Pixie cat who helped me to deal with some of my problems and helped me cope in the real world a little better so this story is really close to my heart.
You should watch the video 🙂

I didn't get to meet Lorcan and his mum yesterday, I wish I'd had the confidence to go up and talk to them.
So, as I couldn't say it in person, I decided to draw Lorcan and Jessi-cat to say CONGRATULATIONS!!

You can read all about the other kitties and why they won on the Cats Protection Website.