Pixie is 5!!! She's grown up so quickly, time has flown by. She has brought so much happiness to me, I can't imagine life without her. I love her to bits. I wish she would stay a kitten forever, it scares me how quickly they grow up. She will be feasting on tuna and playing with new toys. We've got her a new blanket to go on her favourite snoozing spot too.

Blanket and toys from Pets at Home, both of which were an instant hit.

Every birthday we always get papers streamers out to play with. They're cheap, fun, make a huge mess and the cats love them!

It was so funny when Arty came over to join in!

Here's Pixie over the years – she's always been a cutie.


Tiny baby Pixie

First birthday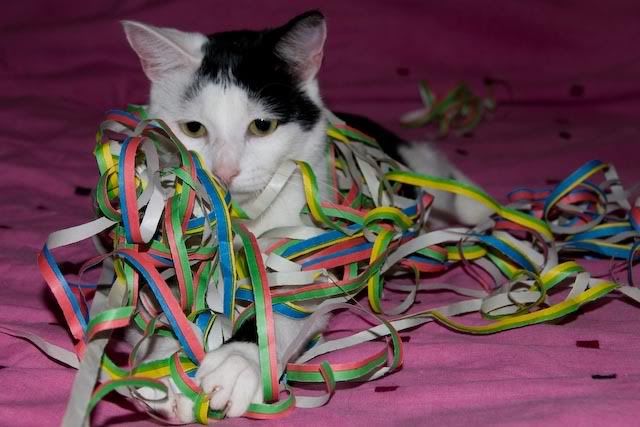 Second birthday

Third birthday, poor Pixie was behind bars with a broken pelvis

Fourth birthday